How to produce a great capstone project

A Capstone project also called a culminating project, capstone experience or senior exhibition, is a multifaceted assignment you will be required to write during the end of your academic program or in your final year of university, college, middle school or high school. We shall write for you a capstone project and a capstone project proposal that will serve as your intellectual and culminating academic and learning-pathway experience. We understand that a capstone project is more "experiential" project that requires you to take what you have learned throughout the course of your college program and use it to investigate a specific idea. It will be a long-term investigative project that will culminate in your final presentation, performance or product. For instance, your professor may ask you to select a profession, social problem or topic that interests you; research the subject/topic, maintain a portfolio of results, or findings, create a product demonstrating your learning conclusions/acquisition (a short film, paper or multimedia presentation), and prepare an oral presentation to present to a panel of experts, teachers, and community members who will collectively evaluate it.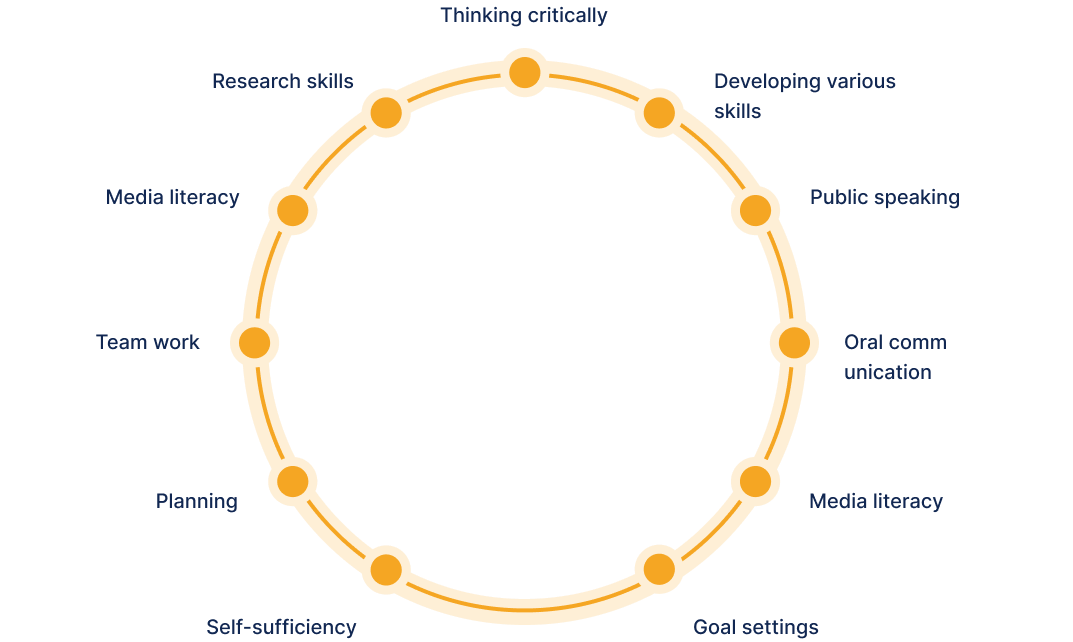 Generally, the aim of a capstone project is to encourage you to think critically, develop skills such as public speaking, oral communication, media literacy, goal settings, self-sufficiency, planning, teamwork, media literacy, and research skills. It is also aimed at helping you solve challenging problems. A capstone project will encourage you to connect your project to community problems or issues and to integrate your outside-of-college learning experiences. The capstone project we will write for you will demonstrate to you professor that you can think critically, and that in the course of your study, you have developed skills of public speaking, oral communication, media literacy, goal settings, self-sufficiency, planning, teamwork, media literacy, research skills.
Programs that Require A Capstone Project
It is typically common for a graduate program in mass communications, liberal arts, public administration and social services to require students to provide a capstone project. The main reason is that these curriculums point out main priorities towards to professionals. A capstone project helps you to understand and take theory and knowledge you have acquired in college and apply it in the real-world setting.
Requirements for a Capstone Project
Before completing a capstone project, you must take multiple graduate or undergraduate courses that give you the skills and theoretical knowledge needed to formulate an idea about a capstone project. Classes required for you to undertake a capstone course often centre on research ethics, statistics, leadership, program theory, progressing meetings that correspond to your current graduate schedule. In addition, the prevailing subjects of your graduate plan include a GPA prerequisite to follow in order to finish it or get capstone project help from us.
Before you implement a capstone project, your professor will ask you to write a comprehensive capstone proposal to be reviewed. This capstone proposal will contain an introduction, hypothesis, theories, proposal alternatives, research methods, scholarly literature review, and other issues that are relevant to a research proposal. Requirements for your capstone project will be unique to your program. So it important for you to consult with your advisor to ensure your capstone proposal meets the requirements of your school.
Types of Capstone Projects
There are different types of capstone projects including program evaluations, surveys, case studies, focus groups, outcome-based evaluations and many more. Each graduate program requires a student to undertake specific capstone projects in order to be allowed to graduate. Nonetheless, program evaluations and case studies are the most popular capstone projects.
Time taken to Complete a Capstone project
Time taken to complete a capstone project will vary from college to college. However, depending on the requirements and rigor of your graduate program, a semester may be enough for you to complete your capstone project. Being in condition of completing your graduate plan you can buy capstone project assistance from us. It would be our pleasure completing your professor's requirements on the specified capstone project. You should have sufficient time to complete your project. You also need to have sufficient amount of information on the subject in order to write a capstone project. Buy a capstone project from us and be assured of an A in your assignment.