Editing services by referencing, citation styles

Following on many requests from our clients, our company provided more information on how we reference works. We decided to present this article for our readers and show our professional approach and altitude towards our customers. Academic-Paper.co.uk is an essay writing service that intends to follow client's requirements, completing it on time and make sure that the work remains original, 100% authentic and according to the quality, the client chose. Referencing styles are used differently based on the place, purpose and sentence structure of content references. There are different referencing styles that depend on the authors, publications, authors and style. Also, all methods are divided into two main categories: parenthetical style and documentary- note form. The documentary-note style goes for the standard of documenting sources. This style uses footnotes or endnotes and the information about sources that are available to your readers, but does not coincide with the reading process. This type of citation is considered to be a short form of citation which does not need endnotes or footnotes but it requires all works cited list in the end. Considering so many citation styles many students question themselves which citation style to choose for the work. The first who should advise you on this issue is, of course, your tutor. In order to define which citation style to choose you need to follow such factors:
Subject discipline (humanity disciplines might differ from different classes. For example, psychology)
Academic apprehensions (works supposed for publishing can be of different standards than mid-term papers)

Research aim of the paper

Guidelines, preferences of your tutor

Please do not forget to double check the percentage of accepted plagiarism, citations with your tutor and make sure you discuss various questions regarding this with your curator in class. This will help to avoid different approaches towards plagiarism and will reduce the risk of unintended citations in your work the same time demonstrating your serious efforts of getting high-class assignment mark and trust from your tutor.
In case you follow all these recommendations that we have described above you should be getting going through all your tasks with excellence.
In addition, we have created descriptions with samples of the most popular referencing styles that are used nowadays by students and scholars around the world.
Why are there so many citation styles around the world?
Searching, reading articles, journals, magazines is a lot of information we receive nowadays many readers, scholars have been wondering where from this information comes from. For this reason, people decided to create citations that defend authorship and show the source of particular information. Based on different disciplines various referencing styles have been established.
We brought a few brief explanation of the most common styles. "In-text" citation style is used for addressing the source of the information after the quotation. Make sure you enter a part of the reference at the end (References, APA, American Psychological Association) or sources cited (MLA) on the last page of your paper. The MLA referencing style is mostly used in humanities disciplines because it resembles humanities disciplines describe how one piece of assignment influences other. MLA (Modern Language Association) referencing style affects and underlines author's source from where this information has been taken from and the number of page where the information has been found. APA style is commonly used in social sciences. Despite author's name is an important factor in APA, the main point still remains the year, when the article, magazine, journal has been published which gives a possibility to analyze the material and see how it developed over time.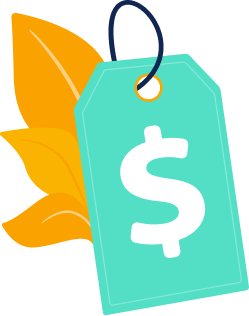 Do you have a question?
Experts highlight importance of setting facts logically as for every type of work. Connect logical paragraphs starting from introduction to conclusion. Thoughts should intrigue reading audience mulling over facts that are raised in discussions.
Contact Us