How to write an academic essay
Classic academic formats might differ from variety of university guidelines, however we will try formulating most popular classic writing approach. Students, especially freshmen complaint very often at university requirements due to strict format approaches, tutors` requests about very good creative thoughts flow. Unfortunately, there is no other way than to learn it & develop writing skills to academic level in a way supervisor remains satisfied. Problem here is that for some students it takes less time learning it and for others more time based on learning approaches. Here where academic-paper.co.uk can help you by demonstrating how to write it correctly & explain basics required being successful at writing essays.
Apply formal style of creating content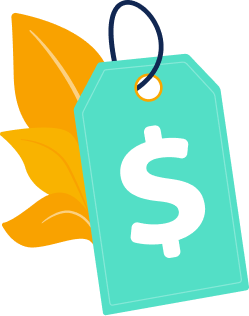 Do you have a question?
Our writing company advertises essay writing services since 2013, we have long terms relations with our writers and offer great discounts, check out our pricing!
Our prices
Apply formal style of creating content
Classic formal writing style is accepted at every university, therefore we recommend it. Few helpful tips: avoid adding clichés, contractions, subjective descriptions, miss expressions that add the essay as if it were your speech. Third person should be used. Limit first person "I" to such cases as writing professional case studies or personalised expressions
While checking the work, professor will always look into how discussions, outcome are connected together. Writing first academic essays omit using jargon language, followed by uncertain expressions. If written English is not professional, academic-paper.co.uk recommends using short sentences. Long constructed sentences require very good logical thinking, so pay attention.
Demonstrate evidence, facts connected with essay topic
When formulating sentences, double-check that audience understands & catches up facts with targets of essay. Raised question in discussion proven by facts. Read, analyse picked up resources correctly. Variety of references plays a huge rule, try finding journals, books, magazines, entertaining articles, etc. Keep in mind referencing the essay as per university requirements. Show capabilities explaining how started discussion affects your essay topic, what it bring new to selected research. Try finding similar references for better argumentation.
Working on further paragraphs
Divide whole essay into a few paragraphs. For example, one for introduction, another two for main body and one for conclusion paragraph. While working on essay, look with one eye into paper requirements, making sure nothing is missed out. Luckily, academic-paper.co.uk offers quality academic essay writing service, which includes guarantees, service quality & delivery. 100% plagiarism free works, 100% confidentiality policy give unique price quality. Your success if our success.
Usually few essay samples, lecture notes distinguish how the essay will look like. Make analysis first, read different cases & group findings altogether.
Academic-Paper.co.uk grouped few recommendations, tips that help improving work quality:
Look carefully at who the authors are, which viewpoint they share to audience
Who is the audience, influence approach, way author presents information

Define highlighting message of the author

Look at presented facts in the source, where does it lead

How persuading are facts shown in the reference, what are counter arguments

What's your opinion after reading the source, do you agree or disagree with main concept

How critical opinion can be inserted into academic essay
Assuming that at this point much work has been done, one may proceed further to editing. Editing can often turn around written essay, therefore take time doing it. Editing influences marking greatly, experts point out it often to customers too.